Pedicure
Momenteel is er een cliënten stop in de praktijk.
Welkom
---
In mijn praktijkruimte in Harmelen, welke zich op de begane grond bevindt en rolstoeltoegankelijk is, kan ik u prima van dienst zijn. Alles wat nodig is voor een uitstekende behandeling is hier aanwezig.
Afspraken maakt u HIER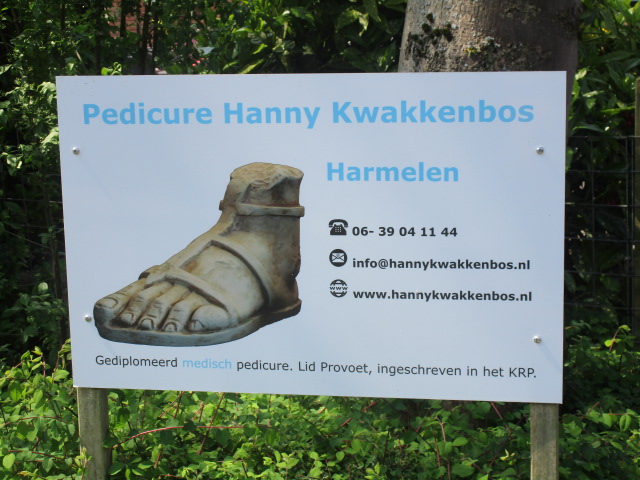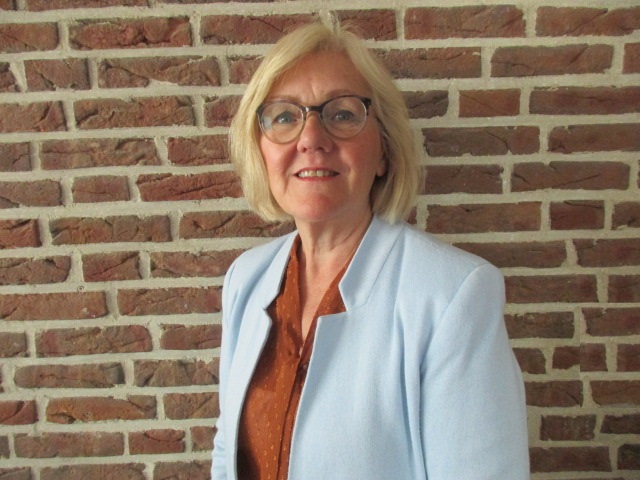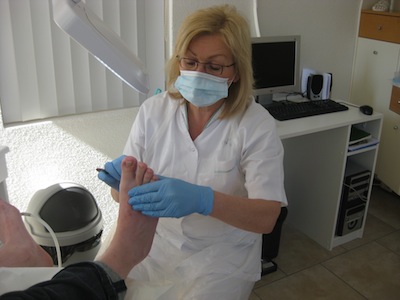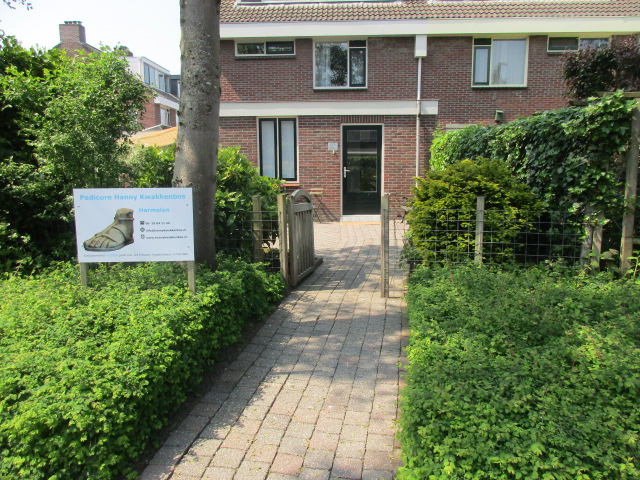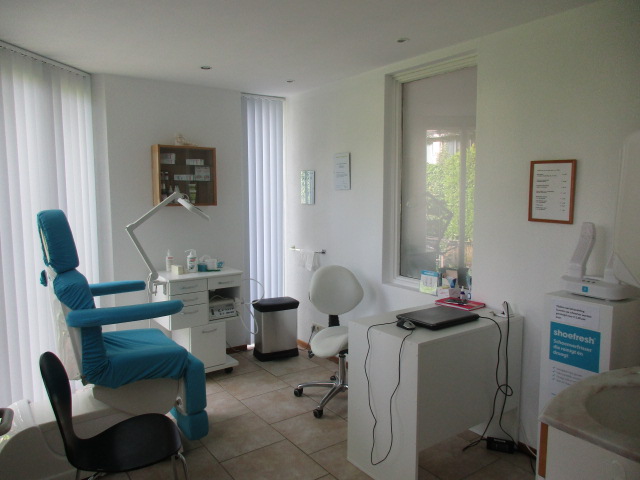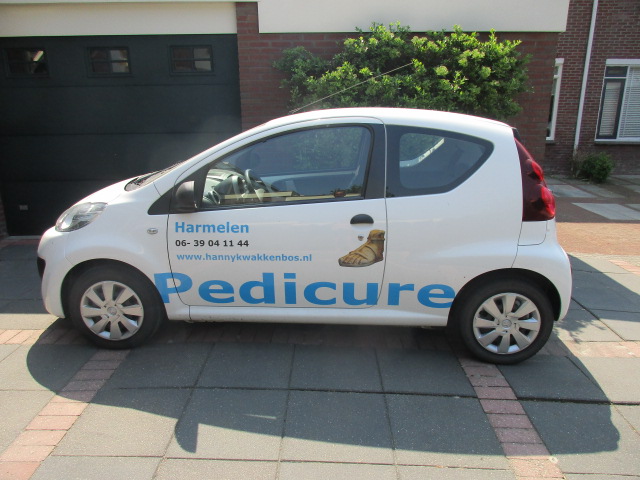 Behandelingen
---
Als medisch pedicure houd ik me bezig met de verzorging van de voet en de behandeling van huid- en nagelaandoeningen. Daarnaast voer ik ook specialistische behandelingen uit, zoals de behandeling van een risicovoet, waarbij ten gevolge van een ziekte (o.a. reuma, diabetes, spasticiteit) of andere oorzaken (o.a. ouderdom, verwaarlozing) een verhoogd risico aanwezig is op complicaties.

Verder pas ik specialistische technieken toe: nageltechnieken, waaronder het aanbrengen van nagelprothesen en het uitvoeren van nagelreparaties, orthesiologie en antidruktechnieken. De specialistische technieken zijn gericht op preventie en pijnklachtvermindering. De verantwoordelijkheid in het werk ligt dus meer op de medische kant van het beroep.
Maar ook als u geen risicovoet heeft kunt u bij mij terecht.

Goede, vakkundige voetverzorging is voor alle voeten belangrijk.
Volledige behandeling

Desinfecteren van de voeten
Inspecteren van de voeten
Op juiste wijze knippen van de nagels
Verwijderen van eelt en/of likdoorns
Behandelen van kloven
Drukvrij leggen van ingegroeide nagels
Frezen van schimmel en/of hoornnagels
Afsluiten van de behandeling met warme doek om de voeten om vervolgens een verzorgende crème aan te brengen
Deelbehandeling

Korte behandeling, een likdoorn verwijderen of ingroeiende nagel begeleiden
Drukvrij leggen d.m.v. vilt/fleecyweb
Plaatsen van een nagelbeugel
Nagelreparatie d.m.v. gel en/of acryl
Kwaliteit
---
Ik ben lid van de branche-organisatie voor pedicures Provoet. Verder sta ik ingeschreven in het Kwaliteistregister voor Pedicures (KRP) bij Procert. Dit register zorgt er voor dat de geregistreerde pedicures hun kennis en vaardigheden up-to-date houden.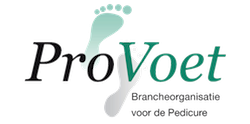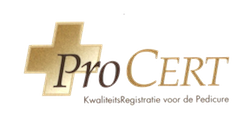 Tarieven
---
Volledige behandeling € 39,50 (max. 35 min.)
Korte behandeling € 23,50 (max. 15 min.)
Ambulante behandeling € 44,50 (alleen in Harmelen)
Nagels lakken, i.c.m. behandeling € 7,50 (Zelf lak meenemen)
Nagelbeugel plaatsen, i.c.m behandeling € 27,00
Nagelreparatie vanaf, i.c.m. behandeling € 18,50
Orthese, vanaf i.c.m. behandeling € 20,50
Drukvrij leggen vanaf i.c.m. behandeling € 4,50
Aanvullende voetzorg diabetes patiënt, € 10,00 (bij vergoeding medisch noodzakelijke zorg vanuit de basisverzekering)
(Tussentijdse prijswijzigingen zijn mogelijk)
Open op
---
maandag: van 8.15 uur tot 16.00 uur en van 18.15 tot 20.30 uur
dinsdag: van 8.15 uur tot 12.00 uur (oneven weken)
woensdag: van 8.15 uur tot 16.00 uur (even weken)
donderdag: van 8.15 uur tot 12.00 uur
vrijdag: is de praktijk gesloten
U kunt een voorkeursdag opgeven via ons
contactformulier
.
Afspraak.
---
Behandeling volgens afspraak
Dit kan telefonisch (06-39041144) of via ons contactformulier
CONTACT Prinsenhof 13 3481 HA Harmelen (routebeschrijving) Tel. 06-39041144 E-mail: info@hannykwakkenbos.nl